Many Final Fantasy VII: First Soldier fans woke up today with the shocking news that the mobile Battle Royale based on the universe of Final Fantasy VII is closing its door.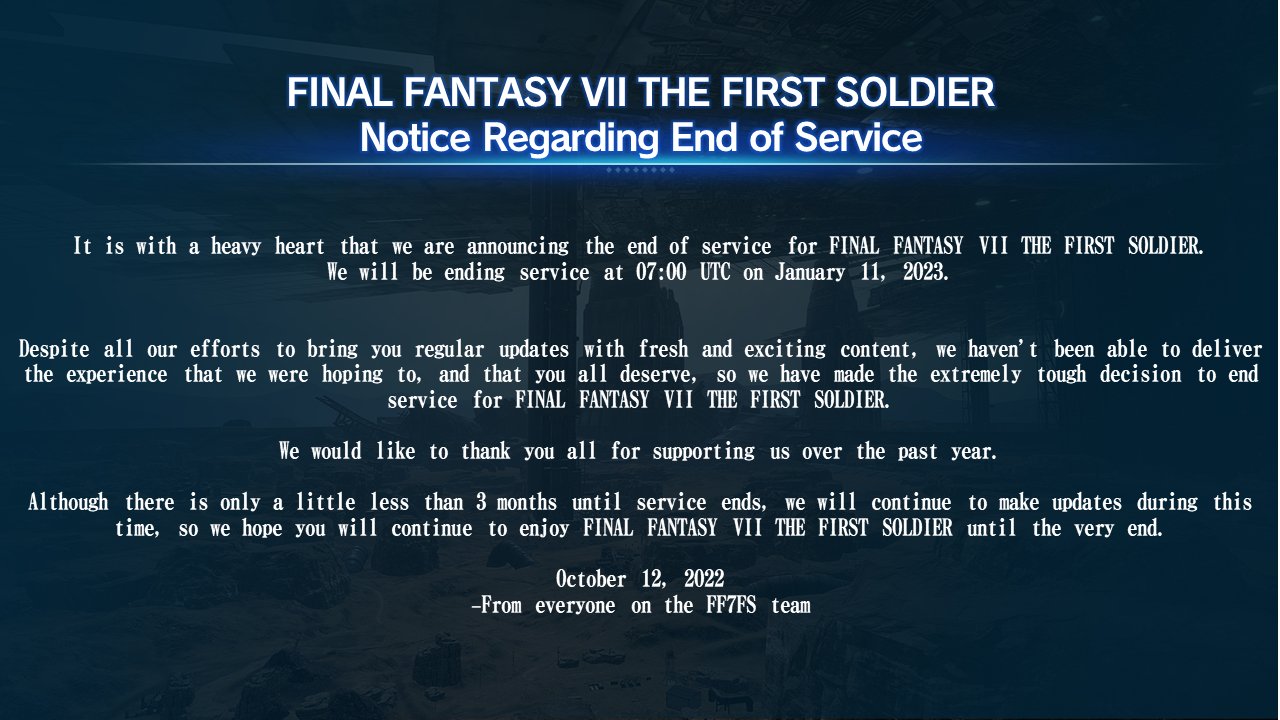 No going to stretch much of this as Square Enix has ENDED all Shinra Transactions today and the servers will remain online until October 31 at 7:00 p.m. PT / 10:00 p.m. ET at international markets and the official end of life is by January 11, 2023 at 12:00 a.m. PT / 3:00 a.m. ET.
Final Fantasy VII The First Soldier is a free-to-play battle royale multiplayer game for mobile phones released November 17, 2021 for both Android and iOS with its storyline taking place 18 years before Shinra established the SOLDIER unit.
While many will assume that this is the effect of Square Enix Motnreal being sold to Embracer Group, the reality is that the developers are actually Ateam Inc..